A lightweight shoe focused on comfort for recreational players
Compared with conventional cushioning material, the new POWER CUSHION+ boasts 28% more shock absorption and 62% more repulsion.
Double Russel Mesh
Durable
 Double Russel Mesh is an ultra fine mesh that is extremely lightweight and durable. It provides eight times more air exchange for releasing moisture than ordinary mesh fabric.
 Power Graphite Sheet
Stable
 A graphite plate is inserted under the middle portion of the sole to increase stability and reduce weight within the shoe.
 Toe Assist Shape
  Improved Fit, preventing lateral movement in all directions.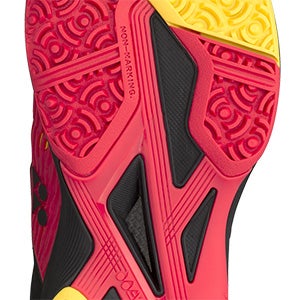 TPU SHANK

Extended into the forefoot for increased speed and stability.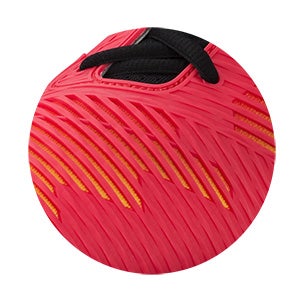 DURABLE SKIN
Adaptive material that supports agile footwork with a stable yet flexible fit.